No-Code Curated dashboards help guide data analysis
Domo Stories allow you to tell targeted stories by creating custom pages that translate smoothly across devices and retain the same card orientation and size. Layouts have been optimized for web, mobile, tablet, print, and scheduled reports. Hundreds of layout templates are pre-built individually for dozens of use cases. Leverage Domo Stories to bridge the gap between understanding data and taking action in record time.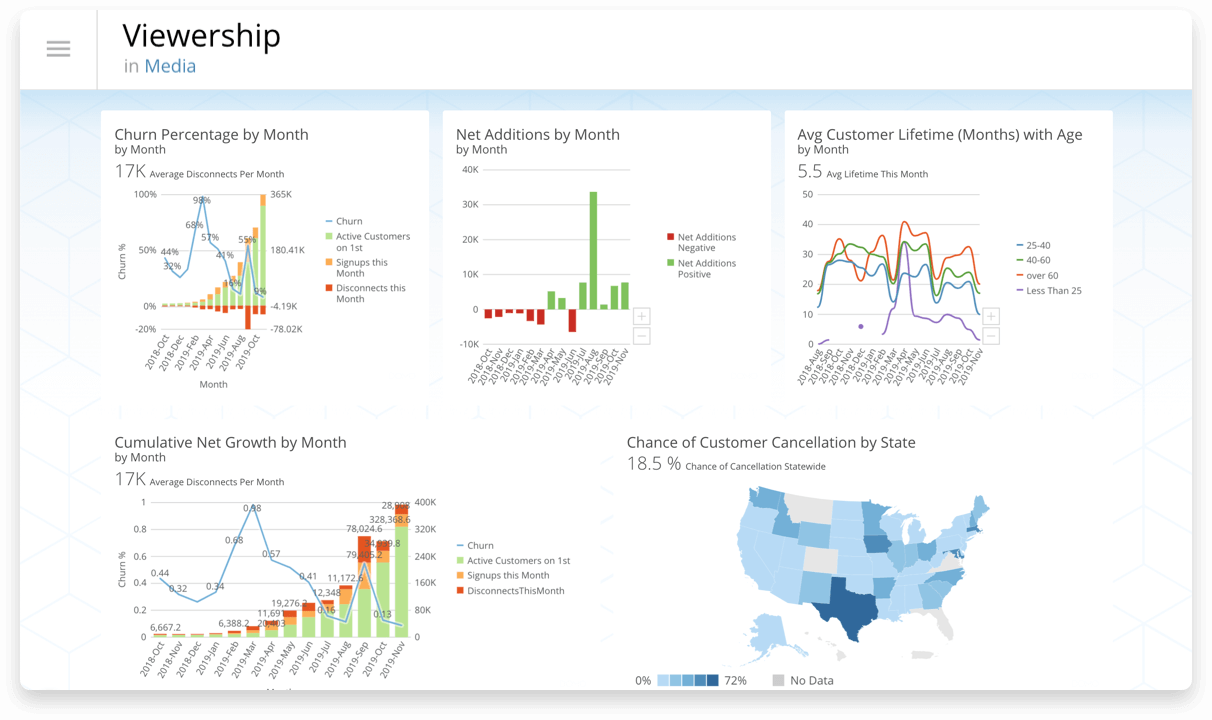 Domo Stories allow you to:
Customize dashboard layouts with rich functionality — no coding required
Deliver a consistent story no matter the device
Build mobile ready apps with no additional work
Use filters so individuals can view only the data they need to see
Make your data interactive
Build in write-back capabilities
To get started using Domo Stories:
Building and editing Cards
Cards are a core component in Domo that allow you to visualize your data to gain quick insights into key business questions that are crucial to running a successful business. For additional help on building, using and editing cards refer to the following Knowledge Base articles:
Design Studio
Design Studio empowers you to leverage Adobe Illustrator to tell stunning, data-driven stories that are powered by data in Domo. Imagination is your limit to create powerful and interactive designs using this tool. These designs could then be brought into Domo and be connected to your existing data. This tool enables you to create visually appealing apps to answer important business questions.
To get started using this tool refer to Design Studio documentation here.